Annandale is about 1.5 square kilometres in size, a small family friendly suburb situated in the inner-west precinct. Its nine parks take up almost 6% of the total land area, with a portion of the north backing onto the Rozelle Bay.
In 2011, 8,668 people lived in Annandale. In 2016, there were 9,456 people living there. This shows that the population grew by 9.1% during that time. Most people in Annandale are between 30 and 39 years old. Most of the homes in Annandale belong to families with children, and each month, they probably pay more than $4,000 on their mortgages. Most people in Annandale work in professional fields, given the close proximity to the CBD.
In Annandale, the number of homes where the owners lived fell slightly from 54.9% in 2011 to 54.3% in 2016. At the moment, the median price of a home in the area is $2,075,000.
Annandale has a great local vibe, at the local shops. If you are feeling hungry, head on down for some local fish and chips, or for a more formal affair – take the family to the local hotel for dinner, If you are after a great cup of coffee, you cannot go past Fez and Co a local favourite as you stop by and take in the local environment.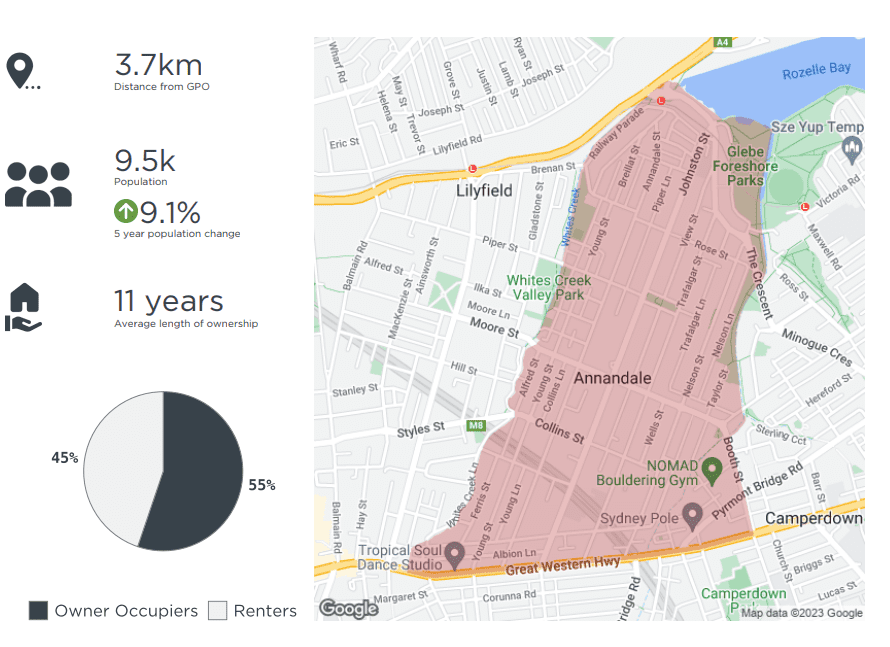 The median house price for Annandale has retreated from a peak of October 2021, when the median house price for the area was $2,300,000 with the current median sitting at $2,075,000 – returning some of gains experienced over the past two years. This adjustment to the median price is correlated to the increase in central interest rates. As the area is majority family, professional working and owner occupied.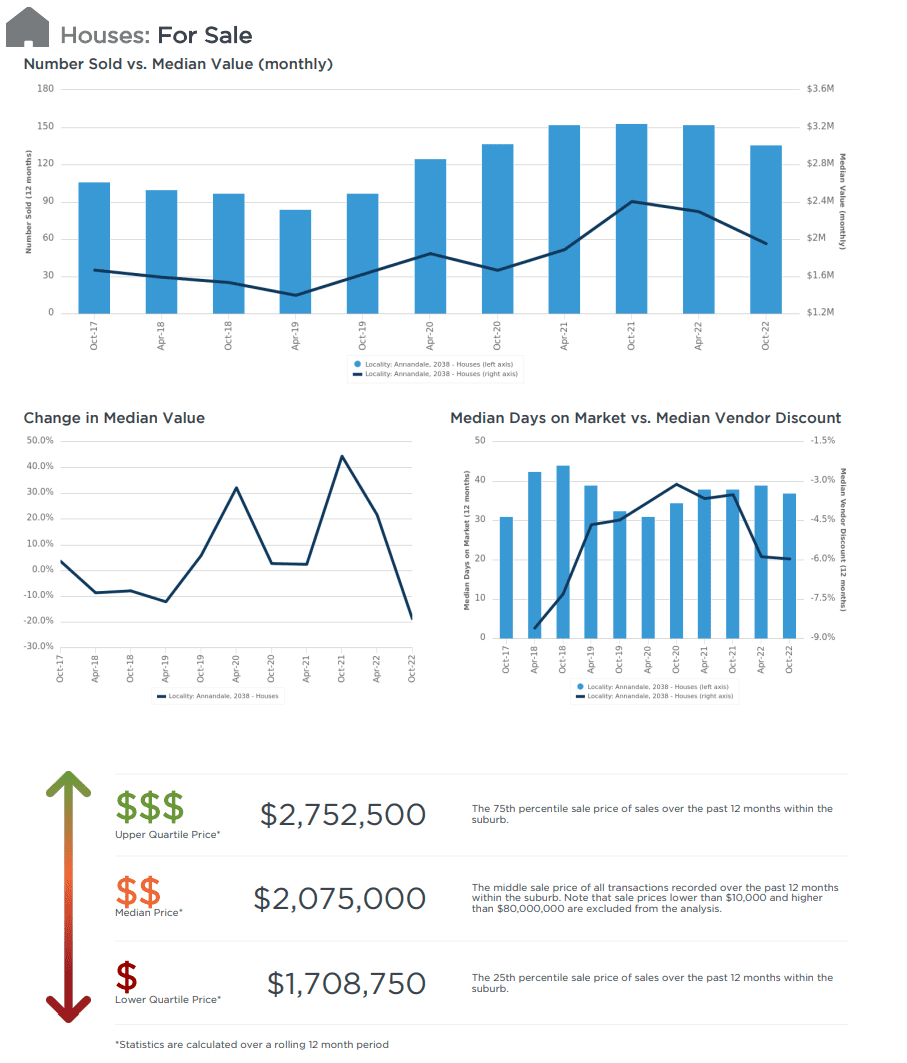 Snapshot of the Market in Annandale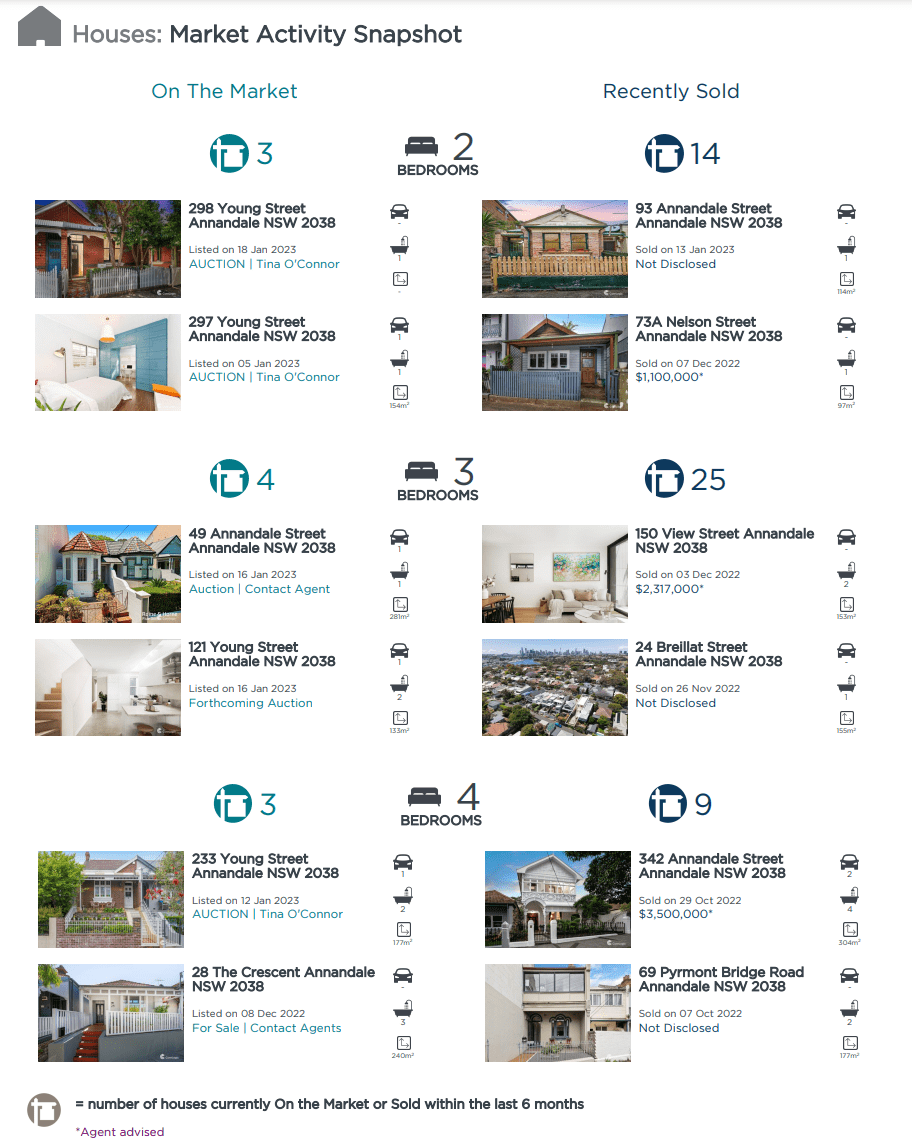 The Annandale market, requires a local expertise when sourcing and negotiating property. It is important to engage is local experienced agents, separate to talking with local real estate agents – we would recommend you also discuss your goals with a buyers agent.
Investment Property Yields
Both the house and unit aspect of rental yields has increased. This is in part a reflection in the median value decline in recent months – reducing the yield as a % and also an increase in the actual rental demand for the area. The Sydney market is experiencing a tight rental market, which in effect has increased rental rates by 10% over the past 12 months. This places landlords in a better position as they negotiate new leases for new and existing tenants.
Houses Yield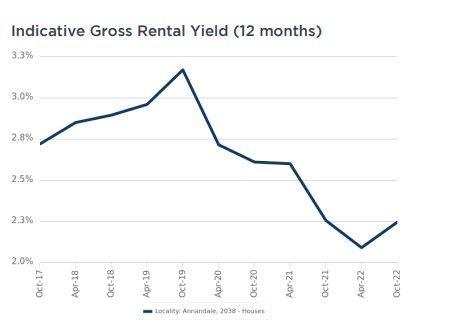 Units Yield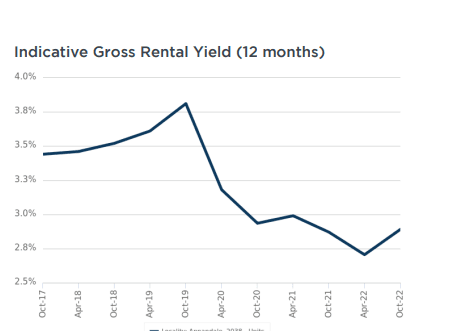 You can read more about Petersham and Burleigh Heads suburbs as a QLD investment. Might also be worth reading about NSW plans to abolish Stamp Duty and how that would impact your buying decision.
Jeremy Harper is the director of hfinance. hfinance is a mortgage brokering business, to speak with a Sydney Mortgage Broker, Gold Coast Mortgage Broker or an Australian expat mortgage broker. Contact by calling us on 1300 928 227 or email [email protected]. To book a meeting to discuss your mortgage needs, please use the below link.